Ready to Reset
The typical conversations you hear again and again as we roll into January.. everyone is all about loosing weight, clearing their thoughts, starting a fresh. Basically transforming into a new and improved version of the year before.
I have said before that I don't like to set resolutions or start restrictive plans but one thing I do love to do is have a little food holiday. Whether you want to reset unhealthy eating habits, lose weight, or just improve your overall health, a food holiday and switch to juices just helps clear the junk out of your digestive system.
There are bigger reasons that are
scientifically proven
like improved digestion, better heart health and decreased risk of disease but for most it just feels good.
I would like to suggest you only do a 1-3 day juice diet or incorporate it once per week for a month.  If you want to do a whole week I would advise you speak to a health professional before undertaking something so rigorous.
You can order between a 1-7 day juice set from lots of places but making them yourself is pretty easy too. I personally find I partake a 'food holiday' or reset, that it is more expensive but easier to order them in for the first day or two as then they are all sitting there in my fridge waiting for me, then I move to making my own by day 3 onwards.
Another disclaimer I cannot allow you to forget is that  if you are on any medication you must continue to take it.... as it is not safe to stop anything.
I have put together a day for you that you can repeat as many times as you want.. I find at some stage I have the ridiculous urge to 'eat' as such in that I become bored of just drinking so I have included a soup as just the action of spooning it into my mouth feels decadent!..
9am Celery Juice 1 bunch Celery (remove base and leaves)
11am Spicy Lemonade 1.4lt of Water, 1/4 cup of Lemon Juice, 1/4 tsp of Cayenne Pepper, 3tbsp of Agave Nectar.
1 pm Pineapple Apple Mint 3 Pineapples, 6 Green Apples, 1/4 Cup of Mint finely chopped. or 1pm Cleansing Soup 4 1/2 cups vegetable broth, 2 Cups Water, 1/2 a red onion, 2 cloves minced garlic, 3 celery stalks, 3 medium carrots, 1 small head of broccoli florets, 1 cup chopped tomatoes, 1 tablespoon minced fresh ginger, 1 tsp turmeric, 1/4 tsp cinnamon, 1/8 tsp cayenne pepper, salt and black pepper, to taste, 2 cups kale, 1 cup purple cabbage, Juice from 1/2 of a lemon Saute all the chopped veggies, add the spices and stir for a few more minutes, add in the Veggie Broth and bring it all the the boil for 15 mins.. Puree the lot or keep it lumpy.. up to you :)
3pm Carrot, Apple, Beet 6 Red Apples, 9 Carrots, 6 Beets, 4tbsp of Lemon Juice, 1 1/2 tbsp or Ginger.
5pm Green Juice 1/2 a Lettuce, 8 Celery sticks, 1/2 English Cucumbers, 6 Kale leafs, 1/4 Cup Parsley, 4 Green Apples, 2 Handfuls of Spinach, 4tbsp of Lemon Juice, 1 tbsp of Ginger.
7pm Choc Cashew Milk 1.5 cup of white raw Cashews (soaked overnight), 1.5lt of Water, 3tbsp of Vanilla, 1/2 tbsp of Cinnamon, 4 tbsp of Agave Nectar, 1/2 tsp Cocoa
A few others you can use and interchange are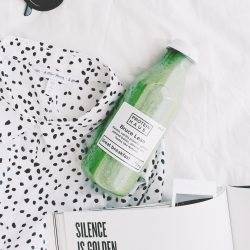 Zingy Carrot 
3-4 large Carrots, 1 large Lemon
,
1 inch piece Ginger
,
1 Orange
Cranberry Cleanser
1 cup cranberries, 1 cup sparkling water, 2 tbsp. Matcha green tea powder, 2 tbsp. honey, 1 tbsp. apple cider vinegar
Aloe Love
2 Cucumbers, 2 tbsp Aloe Vera Gel (cut from leaf with rind and latex removed), 1  Lemon
,
1 inch piece Ginger
Watermelon Wonder
3 cups chopped watermelon, 1 cucumber, Parsley and basil leaves, 1 lemon, 1 cup chopped kale, 1 inch piece of ginger
Spicy Cabbage Soup
8
cups
Vegetable Stock,
2
cloves minced
garlic,
1/2
inch
minced
ginger,
2
carrots,
2
stalks
celery,
1
jalapeño,
1/2
large
yellow onion,
1/2
head
green cabbage,
1/2
cup
chunky red salsa
2
tbsp
low sodium soy sauce
or tamari,
2
tbsp
sriracha
Chop all your Veggies and Saute, Add Broth, Bring to the Boil for 15 mins and season to taste.
I will talk more about sports nutrition recipes in my newsletter over the coming months and get more in depth. This is my gift to you for a simple reset at any time of the year that you feel sluggish, are in need of a boost or just fancy getting more vegetables in your day.